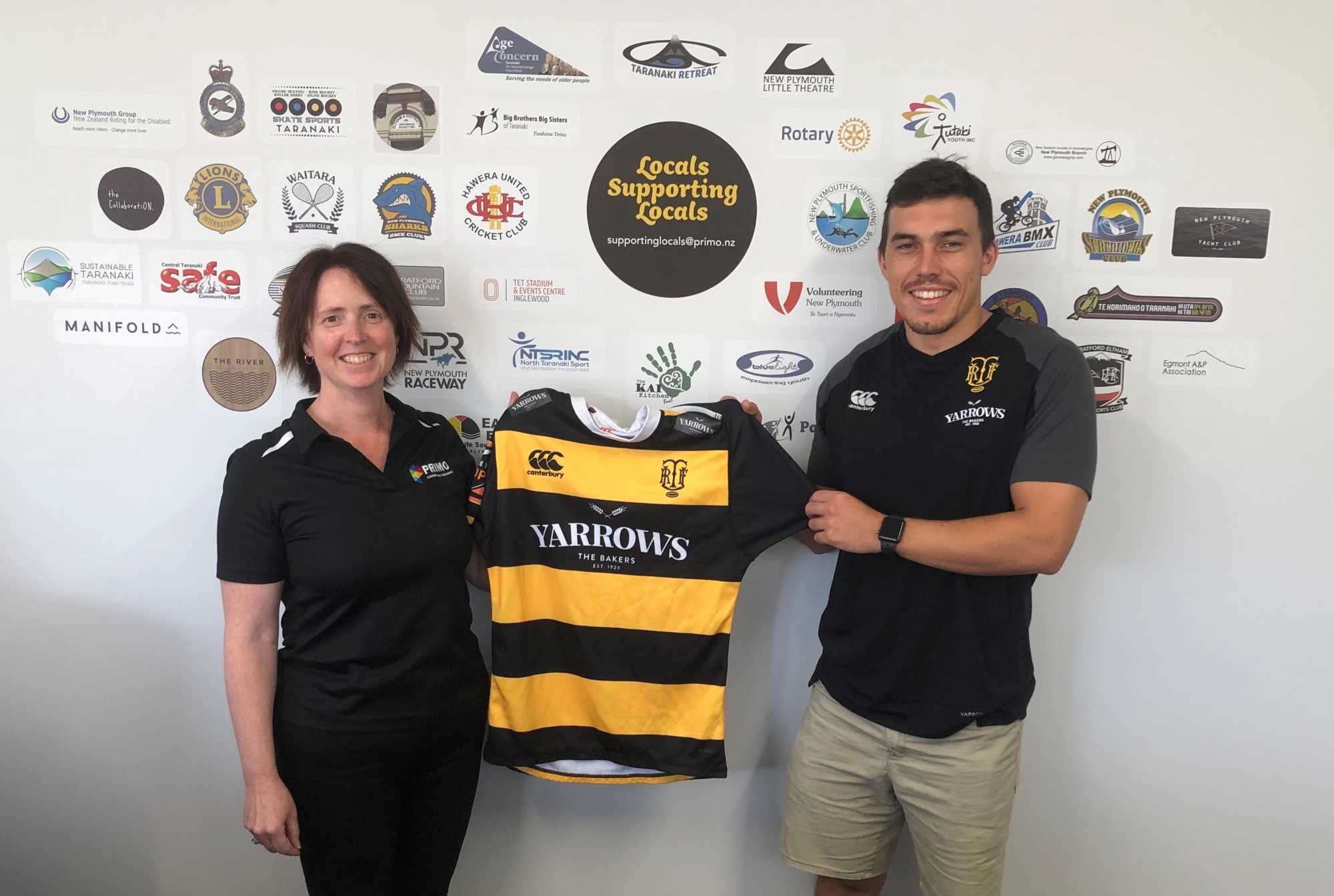 Primo partner with Taranaki Rugby
Primo have thrown their support behind Taranaki Rugby ahead of the 2021 rugby season.
The locally owned and operated Taranaki business has become an Official First XV Partner for 2021 and will have their brand displayed on the upper back of the Yarrows Taranaki Bulls #3 jersey.
Primo were established in 2006 to provide wireless broadband services to remote Taranaki communities who struggled to get access to fast broadband services. They now provide both wireless and ultrafast broadband services to thousands of corporate and rural customers across Taranaki.
Primo is based on Molesworth Street in New Plymouth and has grown to now employ a team of 21 fantastic local staff who know our region like the back of their hand.
Primo Business Manager Kelly Ellis, said the partnership was all about continuing to grow their brand while supporting their region.
"Primo's whole ethos of giving back comes from the fact that it was our community who firstly gave to us. It was those early adopters, some that even paid for sites to be built themselves, that's meant we can do what we do now. It seems only right that we Primo It Forward".
Ellis goes on to say: "It really is a whole of Taranaki team effort and we're excited to extend our support of grassroots rugby and get behind our Yarrows Taranaki Bulls this season. It's our dream to take our team of Taranaki to the team of five million so that they too can all enjoy Primo at their place, and seeing our brand on the back of a Yarrows Taranaki Bulls jersey is an exciting step in that direction."
Taranaki Rugby Commercial Manager Jimmy Fastier was thrilled to have Primo join the Taranaki Rugby family for 2021.
"Primo are a fantastic example of a Taranaki start-up company. They deliver quality broadband solutions to their clients and they are also huge supporters of their local community."
Primo are strong supporters of the Taranaki community and support over 90 organisations with their own connectivity needs, as well as numerous Free Primo Wi-Fi hotspots including New Plymouth & Hawera hospitals, and the Hawera and Stratford town centres
https://primo.nz/info/primo-hotspots-2
Source: https://www.trfu.co.nz/newsarticle/100689?newsfeedId=694504