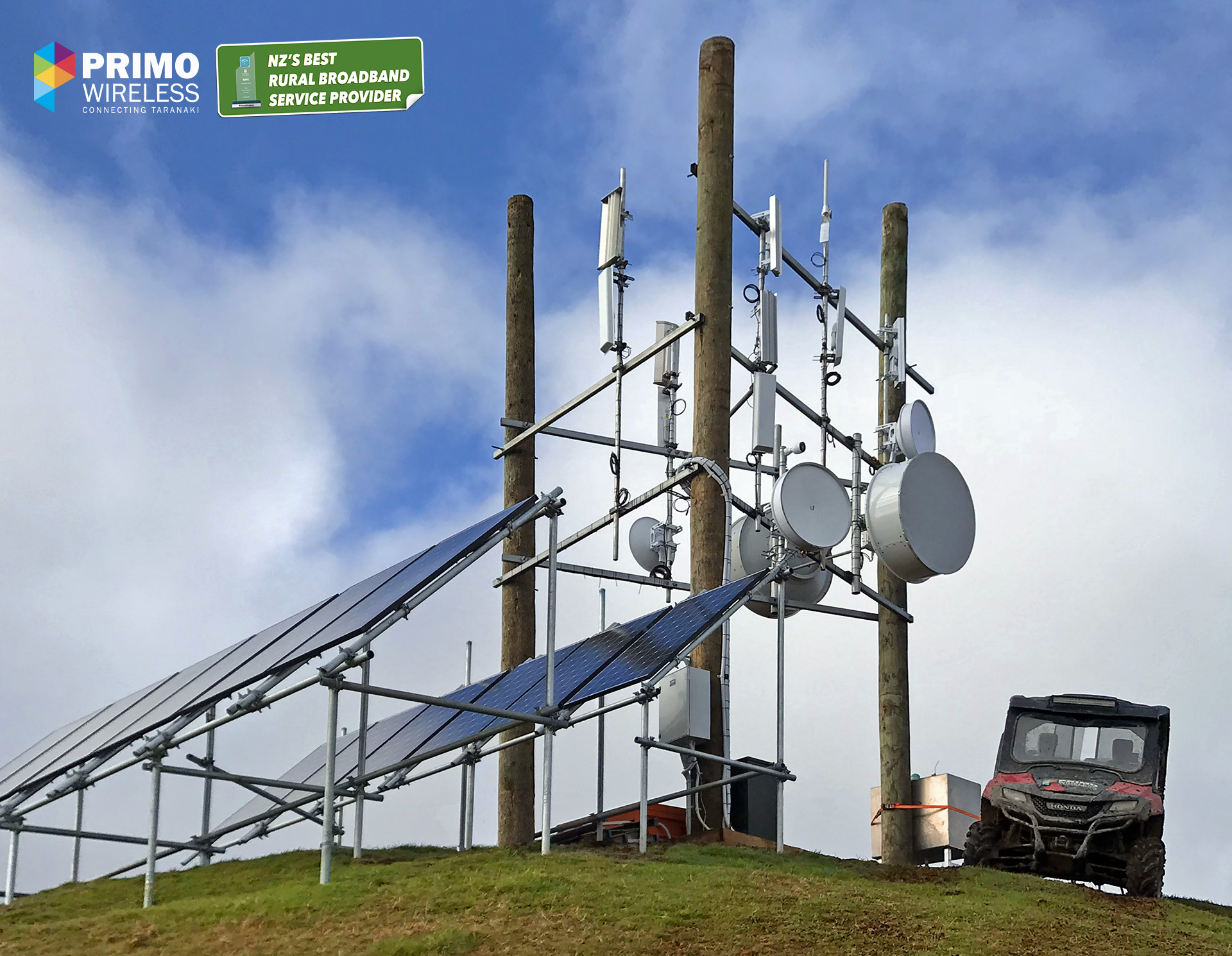 PrimoWireless has again been awarded funding for areas in Taranaki.
PrimoWireless' Managing Director Matthew Harrison and Operations Manager/Shareholder Jason Holton welcome today's announcement from Regional Economic Development Minister Shane Jones, and Broadcasting, Communications and Digital Media Minister Kris Faafoi, regarding the expansion of the RBI2 programme.
Following on from the RBI2 announcement in 2017 this additional investment will take coverage to 99.8% of NZ's population.
The expansion of the current RBI2 programme will enable PrimoWireless to deliver enhanced broadband services to more rural communities. In addition to the increased coverage, our core network will receive significant upgrades to improve connection speeds and network resilience for our existing customers.
The additional coverage will roll out over the next four years with completion in 2023 alongside the current build schedule which is due for completion in 2021.
"Further investment in the RBI2 programme means that we can move faster to expand the network in areas where we had planned to fill the gaps", said Jason Holton, "PrimoWireless' broadband services provide fast reliable connectivity and support's Taranaki's regional economic growth, across both rural and urban sectors."
"Taranaki businesses are able to compete on a global stage in the digital age" he added.
Matthew Harrison agrees "When I first started PrimoWireless over 12 years ago, my dream was to Connect Taranaki's remotest corners, this additional funding brings forward this goal and we look forward to working with CIP in delivering faster broadband to those communities".
PrimoWireless, named NZ's Best Rural Broadband Provider (Broadband Compare TUANZ Awards 2018), has great local knowledge of its communities and provides a high-class service to many rural households who would otherwise be without broadband coverage.
---